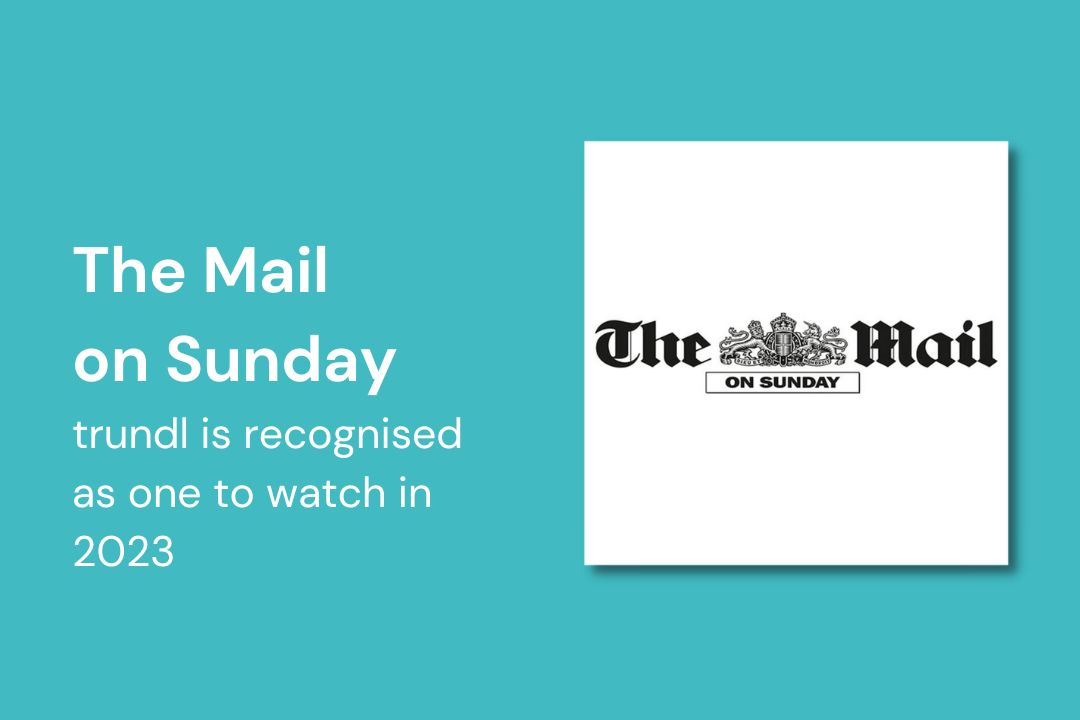 Walking for charity app trundl is recognised as one to watch in 2023
Support your own health as well as charities with a unique walking app
We were so thrilled to be covered in this New Years Day piece about businesses that will be taking off in 2023.
Founder of trundl @Hilary Mines said:
'It was great that, of all the startups that the publication reviewed, trundl was considered worthy of such a lovely mention.
trundl is a cheerful walking membership for individuals or companies that, through the trundl app, repurpose any walk into a charity donation for a range of outdoor and mobility-related causes. You can set goals if you like to, but it's non-competitive, so you don't get shamed if you miss a day now and then; we just want to give you many good reasons to go out and be active.
And there's no need to raise any sponsorship as trundl and brand partners do the donating and you can also redeem offers from brands that are accessible through the app.
We're still in the first phase of launch, but the app is working really well, we've launched a company membership, earned recognition from the Fundraising Regulator and in just a few months last year donated over £5,000 to our charity partners, including: Trussell Trust, Dogs for Autism, National Parks, MOVE Against Cancer Charity, Wildlife Trust and Young Minds.
It's brilliant for any walk – or run – as it doesn't matter how fast or far you go, all steps add up towards the collective walking targets for each charity. And as it has GPS tracking, you get to see and keep a record of where you went too'
If anyone is interested in trialling it, do let me know as we have some free trial-month codes to give out and of course if you'd like to join and help us donate straight away, we'd love that too'.
Read the Mail on Sunday story
Hil in Caernarfon, Dec 2022